Nothing beats the feeling of outdoor space to relax and enjoy with friends. Whether you're hosting a dinner party or just having a bbq in the garden, your home will be even more special if you can add some style to your outdoor space. 
A pop-up gazebo is a perfect way to create extra room for entertaining without having to spend too much money. It's also super easy to set up, looks great, and can be totally unique to you!
Takeaway Table
Key Points
Pop-up gazebos are a versatile and convenient way to add outdoor shelter and decor to your yard or event.
There are many creative and fun ways to decorate your pop-up gazebo, including adding lights, plants, and other decorative elements.
When choosing a pop-up gazebo, consider the size, features, and ease of setup and takedown.
Proper care and maintenance can help prolong the life of your pop-up gazebo, including regular cleaning and storage.
While pop-up gazebos can provide shelter in light rain and sun, they may not be suitable for use in severe weather conditions.
Add A Sense Of Privacy With Beautiful Outdoor Curtains
You can add a sense of privacy to your gazebo by hanging curtains.
Hanging curtains from the roof of your gazebo will create a more enclosed feel, while still allowing light in through the fabric.
Hanging curtains from the sides will give you more of a sense of privacy without completely enclosing yourself. This is great for people who like to enjoy their surroundings but still want some privacy when they are eating or relaxing in their gazebo.
Hanging curtains from above creates an even more enclosed environment that can help keep out wind and sun as well as insects and other pests.
If you want to ensure that your gazebo stays securely in place, even during windy conditions, check out our guide on how to secure a gazebo from wind. This guide provides useful tips and techniques for anchoring your gazebo to the ground and minimizing the risk of it toppling over in high winds.
String Up Some Fairy Lights For A Magical Effect
Fairy lights are great for adding a twinkle to your gazebo's decor. You can hang the lights from the top of the gazebo, or use them as part of an arrangement on either side of it. 
If you're using them inside, make sure they're suitable for indoor use and check that their electrical connection is safe (polarity).
When it comes to choosing how many lights you need, there are two things to consider: what kind of look you want to achieve and how much space is available for decorations. 
If you want something simple but effective, then two strings should suffice one across each side would be lovely! 
Alternatively, if there's plenty of room then three or four could be used instead; this will give more coverage around both sides of the gazebo and make it look even more spectacular at night time when darkness falls outside (unless you live somewhere where there isn't any darkness!).
Bring Warmth And Ambient Light With Candles
Candles are a wonderful way to bring warmth and ambient light to your pop-up gazebo. You can use them in glass holders to create a romantic ambiance, set them up on tables or shelves within the gazebo, or place them around the perimeter of your tent as accents. 
They can also be used outside at night for lighting purposes the soft glow will set the mood perfectly!
If you're planning to install a gazebo on a concrete surface, you'll need to know how to anchor it properly. Check out our step-by-step guide on how to anchor a gazebo to concrete for detailed instructions and helpful tips on how to secure your gazebo to a concrete surface.
Layer Colorful Papers To Make Your Own Pop-Up Lanterns
To make your own pop-up lanterns, use a variety of papers to create a pattern. You can use different colors, sizes, and shapes of paper to create patterns that are eye-catching. 
You can also use different textures on each sheet of paper, so the lantern will look more interesting for any occasion.
Choose Painted Furniture For A Real Statement Piece
Pop-up gazebos are convenient, easy to set up, and cost-effective. They're also a great way to add some color and personality to your outdoor space without breaking the bank on decor. But if you want an even more personalized touch for your pop-up gazebo, consider using painted furniture.
Painted furniture is a great option because it can be customized with your favorite colors or matched to match the rest of your home decor. 
It's also easy to clean and maintain, so no matter how long you keep it outdoors it'll always look great!
Decorating a gazebo for a special occasion, like a wedding, can be a lot of fun, but it can also be challenging. For inspiration and ideas on how to decorate your gazebo for a wedding or other special event, check out our guide on how to decorate a gazebo for a wedding. This guide features beautiful photos and practical tips to help you create a magical and memorable setting for your event.
Go For Outdoor Floor Coverings That Are Chic And Puddle-Proof
When it comes to gazebo decorating, flooring is an important part of the decor. It should be chic, puddle-proof, and easy to clean. Here are some things you need to look for in your gazebo flooring:
Durable
Waterproof
Wind/rain resistant
Easy installation
Pros and Cons of Pop-Up Gazebos
| Pros | Cons |
| --- | --- |
| Easy to set up and take down | Not as durable as permanent gazebos |
| Portable and convenient for travel or events | May not be suitable for use in all weather conditions |
| Affordable and cost-effective | Limited size and style options |
| Versatile and multi-functional | May require additional accessories for optimal use |
Combine Furniture Made From Different Materials For An Eclectic Look
When decorating your gazebo, don't be afraid to mix and match different materials. This is a great way to create an eclectic look for your gazebo that will make it stand out from the crowd.
One of the simplest ways to use this technique is by pairing two types of furniture made from different materials. You can use this method to achieve any one of these four goals:
Create contrast between pieces
Create a theme or story with multiple pieces
Make conversation pieces that will get people talking about your pop-up gazebo!
Create focal points in the rooms where they are placed
If your gazebo is looking a little worn or faded, giving it a fresh coat of paint can be a great way to revive its appearance. Check out our expert advice on how to paint a gazebo for tips on selecting the right paint, preparing the surface, and applying the paint for a smooth and even finish.
Add Pops Of Color With Flowers, Pots, And Accessories
Flowers are one of the easiest ways to add color to a gazebo. They can be arranged in pots or vases, which you can place on tables and other surfaces, or even inside your gazebo itself. 
You can also choose to hang the flowers from string lights above your gazebo by wiring them together at the base of each stem. 
Finally, if you have enough space in your yard for it, consider adding a flowerbed around your gazebo for additional decoration!
Consider The View – Brighten It Up With Vibrant Wall Art
When it comes to decorating a pop-up gazebo, wall art is an excellent way to add color and style. Use large pieces of art to cover the walls, as this will help make your gazebo feel larger. 
Pick artwork that fits the theme of your gazebo; for example, if you're trying to create a romantic environment then perhaps choose some flowery prints or paintings.
Hang artwork at eye level, so that it's not too high up on the walls, and avoids making people look upwards when they enter! You should also avoid using too much wall art as this can make your space feel cluttered – remember that there are other elements in the room too!
To keep your gazebo in good condition and ensure that it lasts for years to come, regular maintenance is key. Check out our tips for maintaining and keeping your gazebo in good condition for helpful advice on cleaning, repairing, and caring for your gazebo. With the right care and attention, your gazebo can continue to provide shade and relaxation for years to come.
Top Your Tables With Stylish Tableware And Cutlery
How do you want your party to look? Will you be using a theme, or will you simply be going for a natural and relaxed look? A pop-up gazebo can be decorated as simply or as elaborately as desired. 
If you're looking for something rustic and simple, choose wooden cutlery instead of plastic forks and knives. If you want something more sophisticated, why not use gold-rimmed china that matches the color scheme of your decorating theme?
Choose tableware that reflects your personal style and tastes. Most people will enjoy eating from plates they feel comfortable with; if this means skipping out on fancy crystal glasses in favor of regular glass ones, go ahead! 
You can also consider using decorative bowls and platters (purchased from an online store like Amazon) to serve food on instead of dishes—this helps add interest without taking away from the overall design of your event space.
Types of Pop-Up Gazebos
| Type | Description |
| --- | --- |
| Instant Canopy | Lightweight and portable, designed for easy setup and take down. |
| Screened Canopy | Provides added protection from bugs and insects. |
| Party Tent | Larger and more spacious, designed for events and gatherings. |
| Portable Shelter | Provides additional coverage and protection from the elements. |
| Sun Shade | Designed to provide shade and UV protection on hot, sunny days. |
Choose Cushions In Weather-Friendly Fabrics That Are Easy To Clean
As you might expect, there are tons of ways to decorate a pop up gazebo. It's important to pay attention to the weather where you live and make sure that whatever you choose won't be ruined by rain or snow. 
For example, if your gazebo decorating ideas include cushions in bright colors, consider buying them second-hand from someone who lives somewhere more temperate than where you do. Cushions can also be expensive so choosing ones that have been used before could save some money as well!
Remember: when in doubt about whether something is suitable for the outdoors… ask yourself "would my grandmother approve?" If she would not approve of it (and she would not) then don't bring it outside!
Turn Your Gazebo Into A Chill-Out Tent For Teenagers By Adding Textiles In Bold Patterns And Prints
You can turn your gazebo into a chill-out tent for teenagers by adding textiles in bold patterns and prints. Use lots of colors! Bright is best. 
Choose patterns that are fun and youthful, such as camo or floral. Textiles that can be easily washed are also good because teens will be hanging out in the gazebo all summer long.
A Pop-Up Gazebo Is Simple To Set Up, Looks Great, And Can Be Totally Unique To You!
A pop-up gazebo is a great way for you to create an outdoor space in your garden, or even on your patio. This is especially useful if you don't have much room in the garden or yard, but still want somewhere comfortable and sheltered to sit outside when it's warm. A pop-up gazebo also makes a great addition to any party as it can be used as a dance floor or central gathering area. It is easy to set up and take down, which makes it ideal if you are planning on moving house at some point soon!
Conclusion
We hope you've found our tips to decorate your pop-up gazebo helpful. We think that it's one of the most exciting ways to make your backyard feel like an extension of your home, and it can be just as much fun as decorating inside!
Further Reading
If you enjoyed learning about decorating pop-up gazebos and want to explore the topic further, here are some additional resources you may find helpful:
5 Fun Ideas for Pop-Up Gazebos: This article offers creative and fun ideas for decorating and using your pop-up gazebo, including transforming it into a cozy reading nook or an outdoor movie theater.
Sunjoy Gazebos Decorating Ideas: Exciting Ways to Decorate Your Yard with a Gazebo: This blog post provides inspiration and ideas for decorating your yard with a gazebo, including adding lights, plants, and other decorative elements.
Decorating Pop-Up Canopy or Gazebo: This article offers practical tips and advice for decorating your pop-up gazebo, including choosing the right accessories and creating a comfortable seating area.
FAQs
What are some popular uses for a pop-up gazebo?
Pop-up gazebos can be used for a variety of purposes, including as a shelter for outdoor events like weddings, parties, and picnics, as a cozy seating area for relaxing and enjoying your yard, and as a temporary outdoor workspace or studio.
How do I choose the right size pop-up gazebo for my needs?
When choosing a pop-up gazebo, consider the number of people you need to accommodate, the size of the area you'll be using it in, and any specific features or accessories you need, like mosquito netting or sidewalls. It's also important to choose a gazebo that's easy to set up and take down, especially if you'll be using it frequently.
What are some tips for decorating a pop-up gazebo for a special event?
To decorate your pop-up gazebo for a special event, consider adding lights, decorations, and other accessories that fit the theme of your event. You can also use fabric drapes or curtains to create a cozy and intimate atmosphere, and add seating and tables to create a comfortable gathering space.
How do I care for and maintain my pop-up gazebo?
To keep your pop-up gazebo in good condition, be sure to clean it regularly and store it properly when not in use. Avoid leaving it set up for extended periods of time, especially in inclement weather, and inspect it regularly for signs of wear or damage. You may also want to consider adding waterproofing or UV protection treatments to prolong the life of your gazebo.
Can I use my pop-up gazebo in all types of weather?
While pop-up gazebos are designed to provide shelter from the sun and light rain, they may not be suitable for use in heavy rain, wind, or other severe weather conditions. Be sure to follow the manufacturer's instructions and guidelines for use, and use caution when setting up and taking down your gazebo to avoid injury or damage.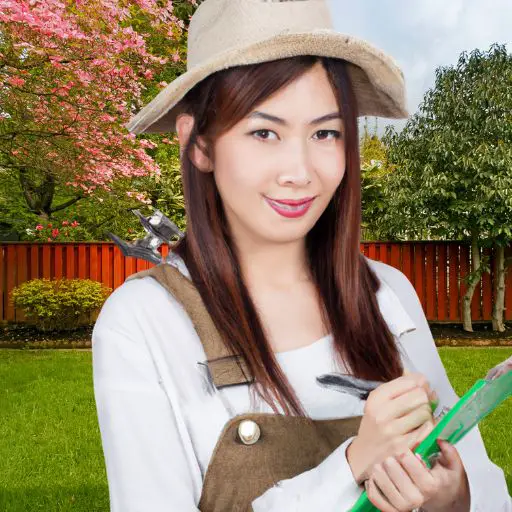 I am Hellen James, a landscape architect. For many years I have written about landscaping for various publications; however, recently decided to focus my writing on personal experience as a profession.