If you're planning a wedding, chances are that you've thought about how to decorate the venue. You may not have considered how to decorate the gazebo where you'll be exchanging your vows. 
t's a perfect place for some extra decoration though! The gazebo is a great place to add some extra touches that make it feel like an extension of your dream wedding. Here are some ideas for decorating your wedding gazebo:
Takeaways
Tips for decorating a gazebo for a wedding
Ideas for floral arrangements
Suggestions for lighting
Step-by-step guide for decorating a gazebo
How to incorporate wedding colors
Ideas for nighttime wedding decorations
Creating a rustic or natural theme
Beach wedding decoration ideas
Go With A Color Theme
A color theme is a great way to get the party started. A color theme is also an easy way to coordinate your decorations, and it adds a sense of style and personality to your wedding. 
You can make your gazebo look like anything you want it to be from a cozy tent filled with pillows and blankets to an elegant ballroom fit for royalty.
You don't need more than two colors for a great color scheme; in fact, many people prefer simplicity over complexity when it comes to decorating their gazebos.
To ensure that your gazebo is safe and secure, it's important to properly anchor it to the ground. Follow our step-by-step guide on how to anchor a gazebo to concrete to make sure your gazebo stays put during strong winds or other weather conditions.
You Can Add Tulle To The Gazebo
You can add tulle to your gazebo, which is a sheer fabric. It's lightweight and can be used for decorating the roof of the gazebo, as well as its walls. 
If you're looking for something more traditional, you can use ribbon or flowers to decorate a gazebo. For example, if you want to hang a garland from your gazebo ceiling, simply tie it onto one of the beams with some twine or string.
Add A Garland Of Flowers Or Greenery
A garland of flowers and greenery is a traditional way to decorate the gazebo for a wedding.
To make your own, cut about six feet of twine and tie it around the top of your archway. Leave about two feet on each side so you can hang from it later. 
Then take flowers or greenery (whatever you have available) and tie them onto the twine as you go down toward the bottom, varying colors and textures as much as possible. When you have reached the bottom, cut off any extra twine and add some ribbon if desired!
Wind can be a major concern when it comes to gazebos, especially during outdoor events like weddings. Take a look at our guide on how to secure a gazebo from wind to learn about the different methods you can use to keep your gazebo stable during windy weather.
A Lot Of Flowers
When it comes to flowers, there's no shortage of options. You can choose any number of different types and colors, but keep in mind that you want to make sure they're in a season when you order them. 
If you're going for a more rustic feel (which is what we think works best with this sort of decor), then consider locally sourced blooms that have more interesting textures than something like roses or tulips would provide.
For example, we love peonies because of their vibrant colors and strong fragrance—they're sure to fill your space with their sweet scent!
Use Ivy To Add Romance
Ivy is a low-maintenance plant that can grow up to 10 feet tall and doesn't need much sunlight. It's also a symbol of love and fidelity, making it an appropriate choice for decorating your gazebo!
To use ivy on your gazebo, you'll need to determine how much space you have for vines. If there's not much room on the sides or back of your structure, try adding them along some of the beams instead. 
If you have plenty of space available, consider using two different types: one with dark green leaves (such as Boston Ivy) and one with bright green leaves (such as Hedera).
Decorating a gazebo for a wedding can be a fun project, and adding a fresh coat of paint is a great way to spruce it up. Our expert advice on how to paint a gazebo will guide you through the process, from choosing the right paint to applying it properly.
Add Romantic Lighting
If you want to add a bit of romance to your gazebo, use string lights. String lights are great because they can be hung in so many different ways and still look beautiful. You could hang them on the roof of your gazebo, or around its perimeter. 
Or you can hang them from trees or bushes that surround your gazebo for a more romantic feel. Or even better yet, if you have an electrician who knows what he's doing (or just someone with good skills), have him install solar-powered string lights so the whole thing will be completely self-sufficient!
Another excellent idea is to use chandeliers inside your gazebo as well as above it. They're also easy to set up and very affordable – especially if you have some cash lying around that doesn't have any other purpose at all (which is unlikely). 
However, if this is not possible then don't worry; there are still plenty of other options available out there today: lanterns, candles, and LED lights all work really well too!
Cover The Gazebo In Fabric And Ribbons
So you've constructed the gazebo and handled all of the other pre-wedding details. Now it's time to put on the finishing touches!
First, hang fabric over your gazebo. This will make it look more elegant and give it a bit of privacy. 
You can use sheer curtains or sheers that have already been hemmed for easy hanging; just sew them onto one side of your gazebo with an invisible stitch before sewing them back together at the top so they don't fall down too much when you open them up for guests to enter through. 
If you don't want to do this yourself, take some fabric into a local store that does custom sewing like JoAnn Fabrics (which has locations throughout North America) or Hancock Fabrics (which also has many stores), and ask if they'd be willing to do this for you at no extra cost since it won't be difficult work for them at all!
Second, add ribbons along both sides of your gazebo this will give everything more color and texture while still allowing people access to the structure without having their view obstructed by too many things surrounding their vision (like leaves). 
You could even add ribbons in different shades or patterns; this way people can pick out whichever ones appeal most strongly based on personal preference rather than being forced into choosing only one type because otherwise there wouldn't be enough space left over for anything else!
Gazebos can range in price from a few hundred dollars to several thousand, so it's important to do your research before making a purchase. Check out our gazebo cost guide to get an idea of how much you can expect to spend on a gazebo, as well as factors that can affect the cost.
Make It Into A Flower Bed
Use a variety of flowers. A beautiful gazebo doesn't have to be pink, red or white. Try incorporating different colors and varieties of flowers into your wedding decor to make it more interesting.
Choose in-season flowers that are easy to care for. You don't want to have to worry about watering your flower bed every day or replacing the blooms once they start wilting; instead, choose plants that are low maintenance so you'll be able to enjoy them for longer!
Try something new and creative! If you're feeling adventurous, experiment with some unusual flowers like hydrangeas or lavender roses they'll give your wedding decoration an unexpected twist!
Types of Gazebos
Types of Gazebos
Traditional Gazebos
Modern Gazebos
Canopy Gazebos
Screened Gazebos
Pergola Gazebos
Bow And Balloons
Balloons are a great way to add color and interest to your gazebo. You can use them alone or tie them with balloons of different sizes and colors. 
Use ribbon to tie the balloons up high enough so they don't block the view of the bride and groom when they are getting married.
You can also attach bows or ribbons to some of your larger balloons so that they look more like decorations for your wedding than just plain balloons.
Keeping your gazebo in good condition is key to ensuring that it lasts for years to come. Our tips for maintaining and keeping your gazebo in good condition cover everything from cleaning and upkeep to repairs and replacements, so you can keep your gazebo looking and functioning like new.
Spell It Out
If you want to spell out a word like "Wedding," use letters or numbers. Make sure they're large enough to be read from far away, and place them near the gazebo or at its entrance so guests can see them as soon as they enter.
If you'd prefer not to use letters or numbers, consider using a sign on a stake instead. This will give guests something interesting to look at while making their way to their seats inside the gazebo. It also adds an element of whimsy and fun into your decorating scheme without being too over-the-top!
Another idea is using banners draped across either side of your gazebo's entrance or along its walls for added color and texture in this area where people are likely congregating before entering into your venue space itself; just make sure there's enough clearance between any hanging objects/decorations so that guests won't bump into anything when walking through with food trays full of goodies!
Have A Backdrop Made From Flowers
If you're looking to add color and texture, consider having a backdrop made from flowers. You can use several different types of flowers to create this effect, including roses and dahlias. 
The best way to go about doing this is by hiring a florist who specializes in event design or renting a gazebo with a built-in fabric backdrop. 
However, if you want something more DIY-friendly (and budget-friendly), try hanging up large sheets of paper printed with pictures of flowers on them; some craft stores even sell plastic sheets that are pre-printed with images of plants like lilies or sunflowers these will be easy enough for anyone at your wedding to handle!
You could also just hang up colorful streamers from the top corners of your gazebo; these will help fill out any gaps between columns where there aren't too many leaves at all!
Add white draping
Draping is a great way to add softness and texture to your gazebo. You can use any fabric that you like, but try to keep it lightweight. Lace or tulle are great choices for this because they're lightweight and drape well.
Hang from the archway: This is a classic look that works especially well if you have an arbor or trellis already in place at your wedding venue.
Drape along the sides of your gazebo: If you don't have an archway at your venue, consider hanging fabric across all four sides of your gazebo instead.
Hang Mason Jars With Lights Inside Them From The Gazebo's Beams And Fill Them With Fresh Flowers For A Vintage Feel.
You can also hang mason jars with lights inside them from the gazebo's beams and fill them with fresh flowers for a vintage feel. 
These centerpieces will be perfect for adding some natural light to your wedding decor, which is especially important on cloudy days! 
These jars are also inexpensive and easy to find at any hardware store, so it doesn't matter if they get broken or destroyed after your special day they won't be missed by any of your guests.
If you're not into hanging stuff off the gazebo beams but still want to add some color, consider using Mason jar candles instead! They come in all shapes and sizes now (including colored glass), so there's no need to worry about trying to match them up when filling a vase or bowl full of water.
Gazebo Materials
Gazebo Materials
Wood
Metal
Vinyl
Fabric
Wicker
Cover The Top And Archway In Flowers, Vines, And Ribbons For An Elegant Look That Looks Like Something Out Of A Fairy Tale
To create a beautiful setting, you can use flowers and vines to cover the top and archway. You can also use tulle and ribbons to cover the top. 
A backdrop of flowers will also look great. You could even add a backdrop of flowers, lights, and ribbons if you want your wedding gazebo to look like something out of a fairy tale!
Conclusion
The gazebo is a great place for your wedding to take place. It will provide shade and shelter from the weather if needed but still have an open feel that lets you see all of your guests. 
You can decorate it with flowers or hang lights from its beams, but whatever you do, make sure it matches your wedding theme!
Further Reading
For more information on how to decorate a gazebo for a wedding, check out these helpful resources:
How to Decorate a Gazebo for a Summer Wedding: This article offers tips and ideas for decorating a gazebo for a summer wedding, including suggestions for floral arrangements and lighting.
How to Decorate a Gazebo for an Outdoor Wedding: Backyard Discovery provides a step-by-step guide on how to decorate a gazebo for an outdoor wedding, with ideas for both daytime and nighttime events.
Gazebo Wedding Decorations: LoveToKnow Weddings offers tips on how to decorate a gazebo for a wedding ceremony, including ideas for incorporating flowers, ribbons, and other decorative elements.
FAQs
What are some popular gazebo wedding decorations?
Popular gazebo wedding decorations include floral arrangements, hanging lanterns or string lights, tulle or fabric draping, and decorative ribbon or garlands.
How can I incorporate my wedding colors into gazebo decorations?
You can incorporate your wedding colors into gazebo decorations by using colored fabric draping, incorporating colored flowers or ribbon into floral arrangements, or using colored lanterns or lights.
What are some ideas for decorating a gazebo for a nighttime wedding?
Ideas for decorating a gazebo for a nighttime wedding include using string lights or lanterns for ambient lighting, incorporating candles or flameless candles for a romantic atmosphere, and using projection lighting to display images or patterns on the gazebo.
How can I create a rustic or natural theme for gazebo decorations?
To create a rustic or natural theme for gazebo decorations, consider using elements like burlap, wood accents, or natural greenery and flowers. You could also incorporate items like lanterns or antique candlesticks to enhance the rustic atmosphere.
What are some ways to decorate a gazebo for a beach wedding?
For a beach wedding, consider using elements like shells, starfish, or other beach-themed decor. You could also incorporate light fabrics like tulle or organza to create a breezy, beachy vibe. Draping strands of seashells or string lights can also add to the beachy atmosphere.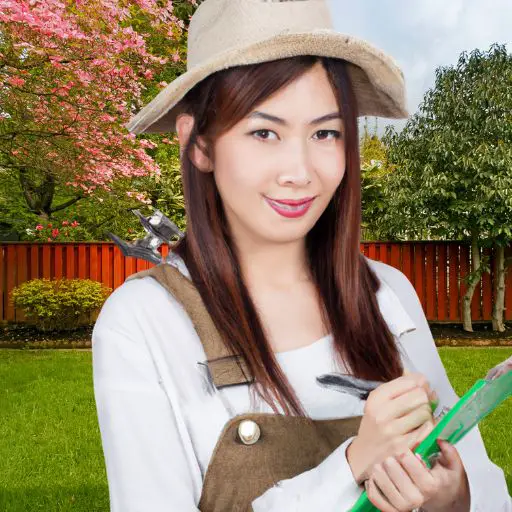 I am Hellen James, a landscape architect. For many years I have written about landscaping for various publications; however, recently decided to focus my writing on personal experience as a profession.