The gazebo is a popular backyard structure that provides shade and shelter to outdoor areas. It can also provide privacy and serves as an extension of your home's interior design. 
If you have a gazebo, then decorating it with lights is a great way to make the most out of this outdoor space.
Takeaways
Consider the style of your gazebo when choosing lighting
Use different types of lighting to create a unique ambiance
Hang string lights to create a whimsical effect
Add a chandelier for a touch of elegance
Use lanterns for a rustic feel
Consider solar-powered lights for eco-friendly and cost-effective options
Make sure to choose lights that are rated for outdoor use
Consider the placement of lights to ensure safety and functionality
Experiment with different colors and styles of lights
Have fun and get creative with your gazebo lighting design
Gazebo Lighting Ideas
Before you buy your gazebo lights, it's important to consider your overall design plan. There are a few different types of gazebo lighting ideas and you'll want to make sure that the type of light you choose fits with the overall look and feel of your outdoor space.
String lights are an excellent choice for creating a cozy ambiance for any backyard space. They can be used on their own or combined with other types of patio lights such as lanterns or chandeliers for a more elaborate design scheme. 
If you're going with string lights, opt for ones made from LED bulbs so they won't attract bugs!
You may also want to consider adding some spotlights in strategic areas around your gazebo—these will provide extra illumination where it's needed most (such as near doorways). 
Finally, make sure not to overlook outdoor ceiling fans they're perfect at keeping cool breezes flowing through during summertime parties!
Light Bulb Strings
Light bulb strings are the most common type of string lights. They come in a variety of styles, and you can choose from ceramic bulbs, glass bulbs or even LED lights. 
The cost of light bulb strings vary based on whether they're made out of ceramic or glass, but they're typically more expensive than other types of lighting.
Lighting up your outdoor gazebo: When it comes to lighting up your outdoor gazebo, it's important to choose the right kind of lights and placement for optimal illumination. Our guide on how to light an outdoor gazebo provides valuable tips and advice on the best lighting techniques to make your gazebo look its best.
Bulb Lantern Strings
When it comes to decorating your gazebo, there are two main types of lights: solar powered and battery-operated. 
If you're going for a traditional look and don't mind having to plug in your lights every few days, then solar is the way to go. However, if you want something more unique or would rather not deal with cords running from the house to your gazebo, then battery-powered is a great alternative.
For this example we will be using LED string lights because they are bright enough but still have a soft glow that works well in most settings. The only thing left now is deciding which bulbs you want on your string!
Light Bulb Chandeliers
A chandelier is a type of light fixture that hangs from the ceiling. Chandeliers usually have several tiers or arms and are often made from wood or glass. Chandeliers can also be made out of metal, stone, or iron.
Chandeliers can be found in many different styles including Art Deco and Victorian to modern chic. The most common types of chandeliers include those with small numbers of lights and large numbers of lights; however there are other types as well.
Installing netting for your gazebo: Netting is a great addition to any outdoor gazebo, offering protection from bugs and other outdoor elements. However, installing netting can be a challenge without the right technique. Our guide on how to put netting on a gazebo offers tips and tricks on the best way to install netting for your gazebo.
Flower Pot Lights
Flower pot lights are a relatively easy way to decorate your gazebo. They come in a variety of sizes and colors, so you can find one that matches your tastes. They are also great for many different occasions, such as weddings, parties, and home décor.
They're also easy to take apart and store when not in use so you don't have to worry about cluttering up space with bulky items like Christmas trees or lawn decorations.
Chain Link Lanterns
Chain link lanterns are a great way to decorate a gazebo. They can be used as hanging lights or standing lights, depending on the style you choose. They come in many different styles and colors. Chain link lanterns are easy to clean and inexpensive.
Choosing the right gazebo for your backyard: A metal gazebo can be a great addition to any backyard, but it's important to choose the right one for your needs and budget. Our guide on how much metal gazebos cost offers valuable information on different types of metal gazebos and their price ranges to help you make an informed decision.
Flower Vine Lights
Flower vines are a great option for decorating the gazebo. You can attach them to the frame of your gazebo, and they will grow and bloom with time, creating a festive and vibrant atmosphere.
Additionally, you can use flower vines to cover up some parts of your gazebo's frame if you don't like its appearance. 
Flower vines are usually very flexible in nature, which makes them ideal for covering areas like this as opposed to other types of plants or flowers that might not be as malleable.
Icicle Lights
If you want to use icicle lights, you will need a way to hang them from the ceiling. If this is not possible, you can hang them from a tree or other structure. This will prevent the lights from being stolen and make it easier for people to see them at night.
Setting up a Sunjoy gazebo: A Sunjoy gazebo is a popular choice for outdoor gatherings, but setting it up can be a daunting task. Our guide on how to set up a Sunjoy gazebo provides step-by-step instructions and helpful tips to make the setup process as smooth as possible.
Paper Lanterns with LED Lights Inside
Paper Lanterns are a great way to decorate a gazebo. They can be hung from the ceiling or attached to the sides of the gazebo. 
They come in all shapes and sizes, but most of them are round or oval and have a wire handle on top that allows you to easily hang them from anywhere. 
You can use paper, plastic or fabric as your material for making these lanterns. If you want an elegant look then buy paper lanterns that come with silk ribbons so they don't look like they were made out of plain old newspaper (not that there is anything wrong with doing that). 
Silk ribbon makes it look more expensive than other types because it gives off an elegant feel when wrapped around this type of paper craft project!
Solar Garden Stake Lights
Solar garden stake lights are a great choice because they are safe, environmentally friendly and easy to install.
They can be easily positioned into the ground or on top of a small table or chair. They also provide an excellent ambiance when placed around the perimeter of your gazebo. A few solar garden stakes should be enough to light up your gazebo area and add some color to it!
Securing your Yardistry gazebo: To make sure your Yardistry gazebo stays in place and doesn't get damaged during windy conditions, it's important to secure it properly. Our guide on how to secure your Yardistry gazebo offers tips and advice on the best techniques to keep your gazebo safe and secure.
Folding Fans with LED Lights
To decorate your gazebo with lights, you can use battery-powered fans. Attach the lights to the fan blades and make sure that they are waterproof.
You will need one battery-powered fan for every 5 feet of gazebo height. A good way to determine this is by using a measuring tape or yardstick and simply walking around the perimeter of your gazebo at its highest point (the peak). 
Multiply this number by three because there should be three fans per side needed for decoration purposes. So, if your measurements say 20 feet then multiply 20 by 3 which equals 60 total feet divided into 10 sections for 6 lights per section!
Battery Operated Fairy String Lights (Waterproof)
Battery operated string lights are a great choice if you want to light up your gazebo or patio but don't have the time or money to run an electrical cable. 
These battery-operated fairy lights are waterproof, so they can be used indoors or outdoors, and they cost just $15 on Amazon. 
They also come with 24 LED bulbs that shine brightly enough for both decoration and lighting a pathway at night. The set comes with a remote control so you can turn them on and off from afar, making them perfect for decorating your gazebo!
Conclusion
If you're looking for ways to add some lights to your gazebo, there are so many options available! 
If your gazebo has a roof on it, then solar garden stake lights are one of the best choices because they don't require any wiring and can be placed anywhere around your yard. 
If you want something more decorative than just string lights though then I recommend hanging up some paper lanterns with LED bulbs inside them or even some flower pot lights would look nice too (although these do require wiring).
Further Reading
Gazebo Lighting Ideas: This article offers a variety of creative lighting ideas for outdoor gazebos, from string lights to chandeliers.
Gazebo Lighting on Pinterest: Check out this Pinterest board for inspiration and ideas on gazebo lighting design.
Gazebo Lights: Lighting Tips for Your Gazebo: This article provides expert tips on how to choose the right lights for your gazebo and make the most of your outdoor space.
FAQs
What are some popular types of gazebo lighting?
Some popular types of gazebo lighting include string lights, chandeliers, lanterns, and solar-powered lights.
What are some creative ways to incorporate lighting into my gazebo design?
Some creative ways to incorporate lighting into your gazebo design include using different colored lights, adding a dimmer switch for adjustable lighting, and using unique fixtures such as vintage lanterns or string lights wrapped around tree branches.
How do I choose the right size lights for my gazebo?
When choosing lights for your gazebo, consider the size and shape of your gazebo, as well as the desired ambiance you want to create. It's important to choose lights that are proportionate to the size of your gazebo and not too overpowering.
What should I keep in mind when installing lighting in my gazebo?
When installing lighting in your gazebo, make sure to choose fixtures and bulbs that are rated for outdoor use and can withstand exposure to the elements. Additionally, consider the placement of the lights to ensure they are not in danger of being knocked over or damaged.
Can I use solar-powered lights for my gazebo?
Yes, solar-powered lights are a great option for gazebo lighting as they are eco-friendly and cost-effective. Just make sure to choose high-quality lights that are designed for outdoor use and receive ample sunlight throughout the day.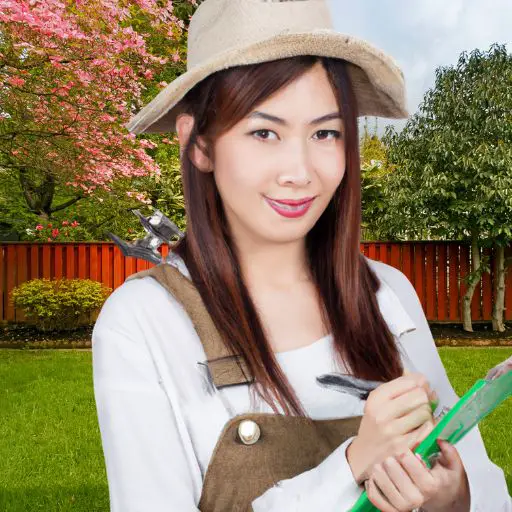 I am Hellen James, a landscape architect. For many years I have written about landscaping for various publications; however, recently decided to focus my writing on personal experience as a profession.